* Matriarch * Appellation
---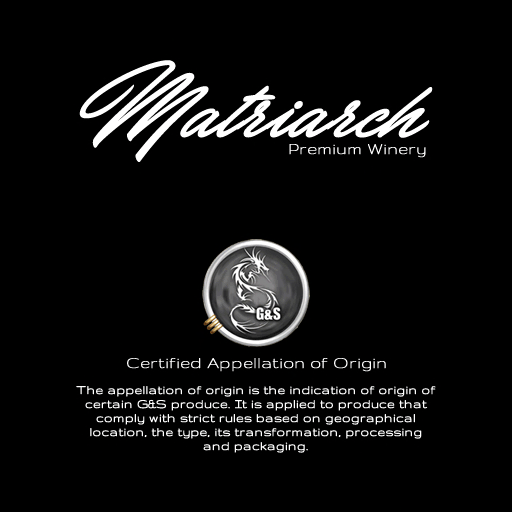 Owner: Laura (beautifull Vyper)
Visit Inworld with appointment only
The home of Matriarch [G&S] appellation of origin, which started in 2019, produces premium, rare and exclusive full traits wines only.
The Matriarch is a complete island where the Matriarch forces her slaves into work on her farms and facilities, and where Mistress Laura spends her time with her wives, friends and slaves.
INSIGHTS store is located in the island as well.
Visits to the island are made with appointment only.
Services
Productions:
Bales production
Wine production (rare wines)
Barrels production
Equipment:
Propagators
Wine Press
Barrel
Carpentry
Mines
Forge
Foundry
Kitchen Camp
Pozo
Water Pump
& More
Signature Wines:
AEKMAO
AIKMAO
AIRMAO
& More