* Matriarch * Appellation
---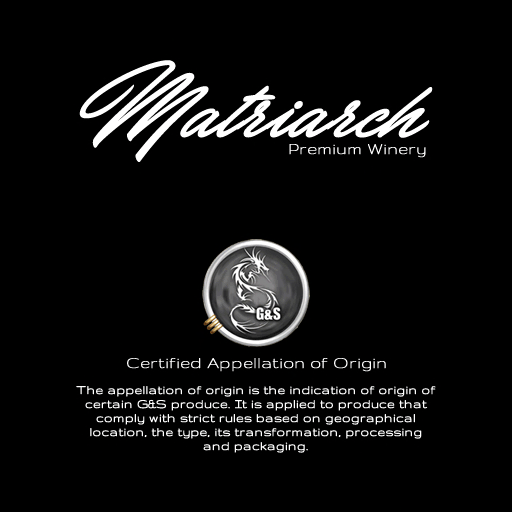 Owner: Laura (beautifull Vyper)
Visit Inworld with appointment only
Matriarch its a certified [G&S] appellation of origin since 2019, it produces premium, rare and exclusive full traits wines only and it is focused on quality instead of quantity.
We do not care for rankings, we care on offering the very best wine from the tasty grapes we germinate and grow on our winery.
Matriarch forces her slaves into work on her farms and facilities, these are trained to perform with perfection. Every detail its verified and only the the best, will be offered to our clients.
### Services ###
Production:
—————————————————————-
Premium Wines with Full Traits
(Bottles, Barrels)
Premium & Rare Bales With Full Traits
Premium & Rare Cuttings with Full Traits
Equipments:
—————————————————————-
Propagators
Wine Press
Wine Bottler
Barrel
Carpentry
Mines
Forge
Foundry
Kitchen Camp
Pozo
Water Pump
& More