Best Deals Market
---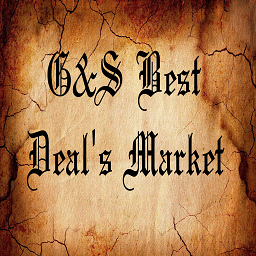 Owner: Rosie Langer
Manager: Ross Canonmill
Visit Inworld: Best Deals Market  & Best Deals Market II
SecondLife Group: [G&S] Best Deal's
One of the biggest G&S Markets with over 100 stalls at each sim for you to browse around and find all kinds of items for all your daily needs.
We also have a large working  area in the middle of our markets.
When you want to come back to your favorite stall you can do a direct landmark from that stall here at Best Deals Market.
Market Services:  Stalls, animal pens  and Ad boards to rent.
Working area includes: Multiple stoves for cooking; Churn; Butchery; Study desk and Papyus factory; Blacksmith area with forge, foundry and grindstone; Grain vendor and Wind water pump; Spinning wheel; Wine Press and Kalana bottler.